Dr. Eveangel H. Savage is a Social Scientist in the Human Services industry with a concentration in Social & Community Services; Social Entrepreneur, and Award winning Best Selling Author.
She travels the world as an Ambassador for change striving to build healthy communities. She believes the building blocks of unity, self-determination, collective work and responsibility, cooperative economics, creativity, purpose, and faith create endless possibilities for global change.
Her unique events and programs are designed to address social determinants that have historically and collectively traumatized communties. She enjoys development of programs that sustain for years to come.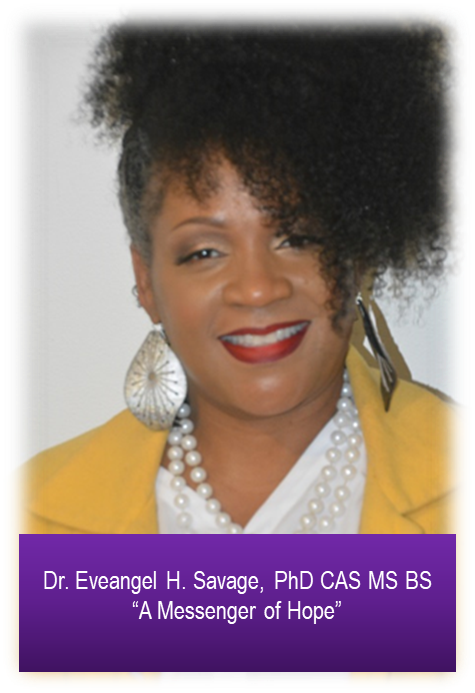 "We must be the first investors of community. We can change what is into what it should be. When we mobilize to develop and frame our narratives (message), we create movements that inspire cooperative economics as a method for sustainability"​​​​​​​ ~Dr. Eve​​​​​​​

As an international program strategist she will evaluate YOUR program for proficiency in helping consumers to thrive physically, psychologically and socially.​​​​​​​