​​​​​​​
Dr. Eveangel H. Savage is an Award winning Best Selling Author.
She travels the world as an Ambassador to build healthy communities for the physical, psychological, and social well-being of humanity. She centers this work through listening sessions and the reframing of conversations for a framework that provides solutions.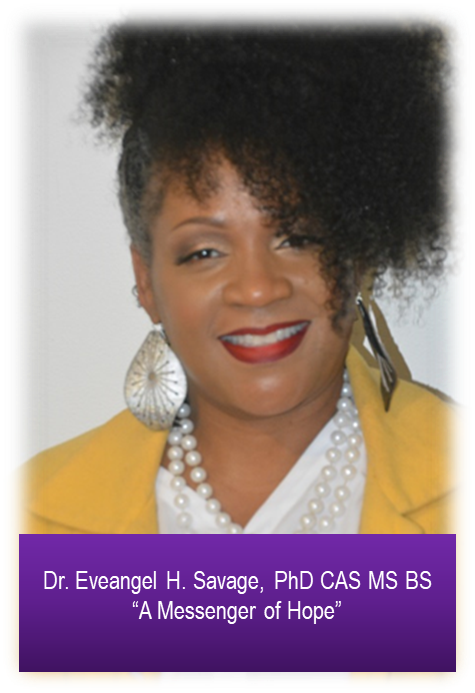 ---
​​​​​​​"We must be the first investors of community. We can change what is into what it should be. When we mobilize to develop and frame our narratives (message), we create movements that inspire cooperative economics as the alternative for sustainability"​​​​​​​ ~Dr. Eve​​​​​​​



She believes the building blocks of unity, self-determination, collective work and responsibility, cooperative economics, creativity, purpose, and faith create endless possibilities for a cultural shift.
---
Her unique style of civic engagement is designed to build healthy communities through partnership, applicable resources and sustainable solutions towards momentum.
​​