What is a Community Mastermind?
A Community mastermind is a group of people who possess energy, commitment, and excitement to a group for growth and development. Mastermind groups raise the bar by challenging its members to identify, initate, and implement goals and ideas that support each other honestly with respect and compassion.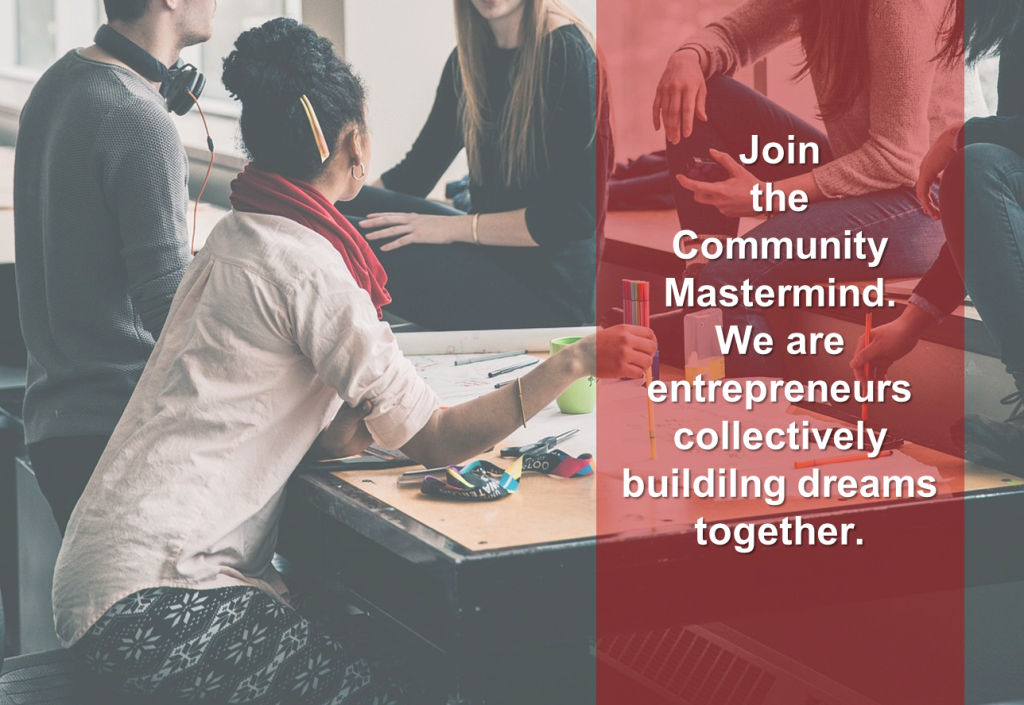 We will serve as a catalyst for growth (a peer advisory board) with an agenda that belongs to us all and your participation is key. When we think we grow rich. We will give each other feedback, help brainstorm new possibilities and hold each other accountable, focused and on track.
Benefits:
►tap into the experience and skills of others including the Facilitator
►increase confidence in your decisions
►development of actionable steps
►accountability partner in business, career, and life
►a valuable support network
►a sense of shared endeavor
►a boost your positive attitude
Who should attend:
►black female leaders of organizations with at least one program component centered on black women and girls
►those with similar interests
►those with similar skill and success level
►those who are inspired to be extraordinary
►those seeking a supportive team
►those who would like to reach their goals
►those ready to be passionate about their life and work
►those willing to commit to change required to grow
Join our community group of black female organization leaders, entrepreneurs and startups collectively building programs for black and brown girls.
When: Last Sunday of the month @ 6:00 p.m. - 7:30 (free time to network)
Where: Barnes & Noble, Evans Street
Get shared on community networks, blogs, special event calendars, etc.
​