Are you interested in adding value to your customer experience?
What alternatives do you offer to centuries of tradition?
W
i
-
Mobile
Group
Facilitation™
an Audacity Group Social Enterprise LLC initiative
Dr. Eveangel Savage, PhD
​
"Improving the culture of health access with technology"
​
i
-Mobile
Group
Facilitation

™ is a provider-patient model that intersects with Health, Mental Health, and Information Technology industries to improve the culture of access with technology. This program offers mobile solutions that help you as...
​►Providers the cross-training and tools to run telecare environments​
►Patients alternative access 24/7/365 days per year, and
►Partners the opportunity to share their latest developments.
Why
i

-
Mobile
Group
Facilitation
?
​​
​
​

There is a greater demand for health access through mobile online supportive environments and programming.
has grown from

11.6

to

27.3 billion

offering 24/7/365 care, curriculum, and tools that provide immediate help. This number will grow exponentially.
​Technology is influencing improved access to care and you can too with application program interfaces designed for your specific audience.
The internet has rewritten the way we address the quality of CARE. There is no time like the present to prepare for the growth?
​
►Increase customer loyalty
i-M
obile
Group
Faciliation
™

team of telecare facilitators who are reaching the masses connected with mobile apps in regulatory compliant environments.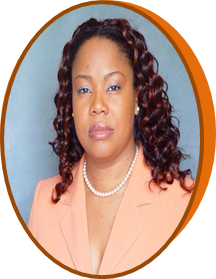 "I just wanted to stop by and thank you DrEveangel H Savage for your wise coaching and inspiration. I received lots of mindset shifts in so much that my approach in developing content for my business has changed. I can stand out among the rest in the market place and for that I am grateful. Thank you!!!
~Monique Hatchett